Use this form to submit an online request to EHRS to have a space cleared prior to renovations or in preparation for a new occupant.  EHRS staff will inspect the area for any hazardous materials, including: chemicals, gas cylinders, radioactive materials and asbestos containing building materials.  (EHRS does not clean or disinfect rooms, hoods or equipment.)
Once the space has been cleared of all hazards, EHRS will post a green or yellow clearance sign on each room as shown below.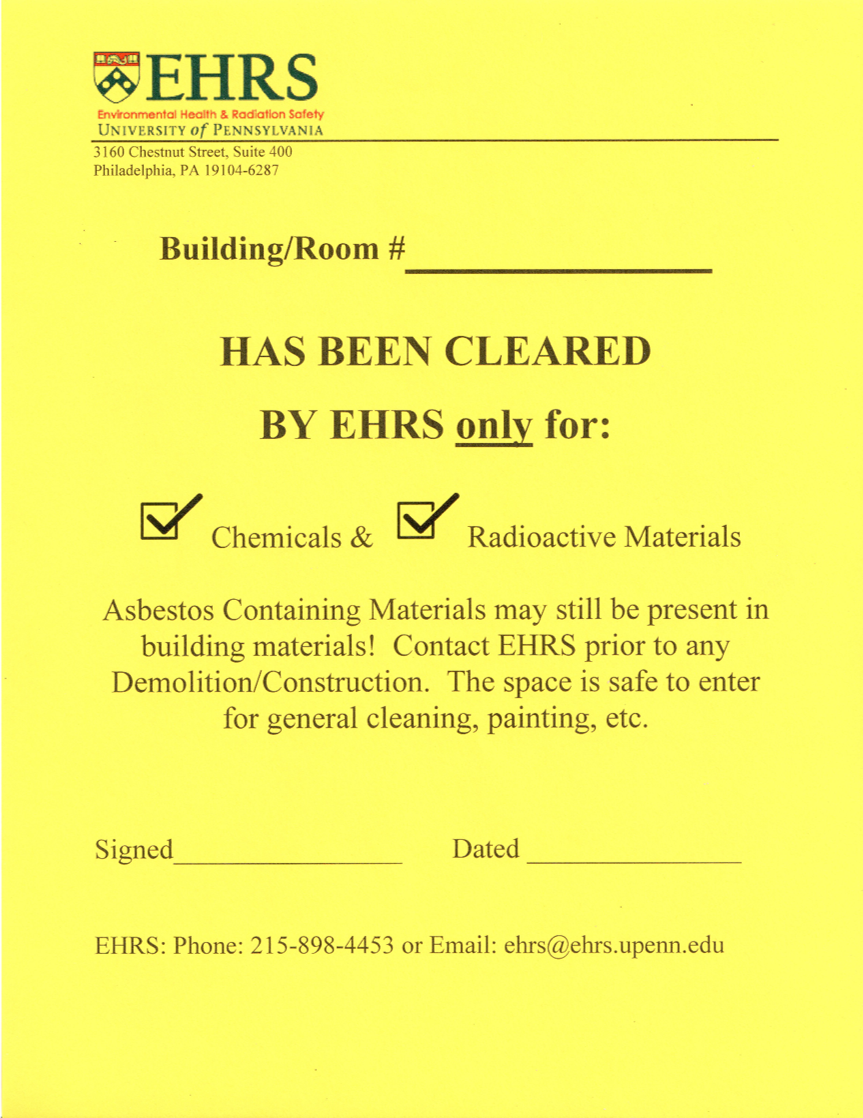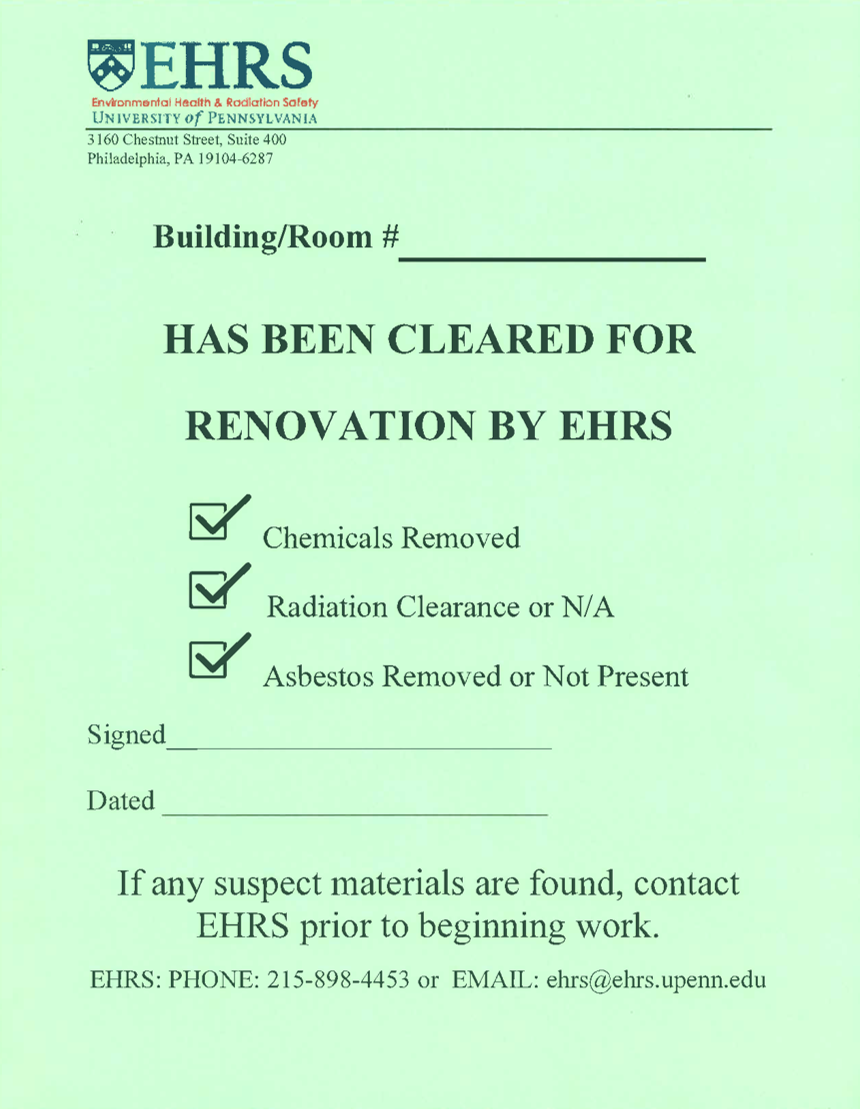 The green sign is used for areas where no asbestos is present in building materials.
The yellow sign is used in where asbestos containing building materials are still present.  There is no hazard to enter these areas but EHRS must be notified prior to any demolition or destructive work.
Once you have submitted the online request, you will receive an email confirmation along with an electronic copy of the red sign below.  Please post this red warning sign on each room requiring clearance.