Last Revised: March 29, 2023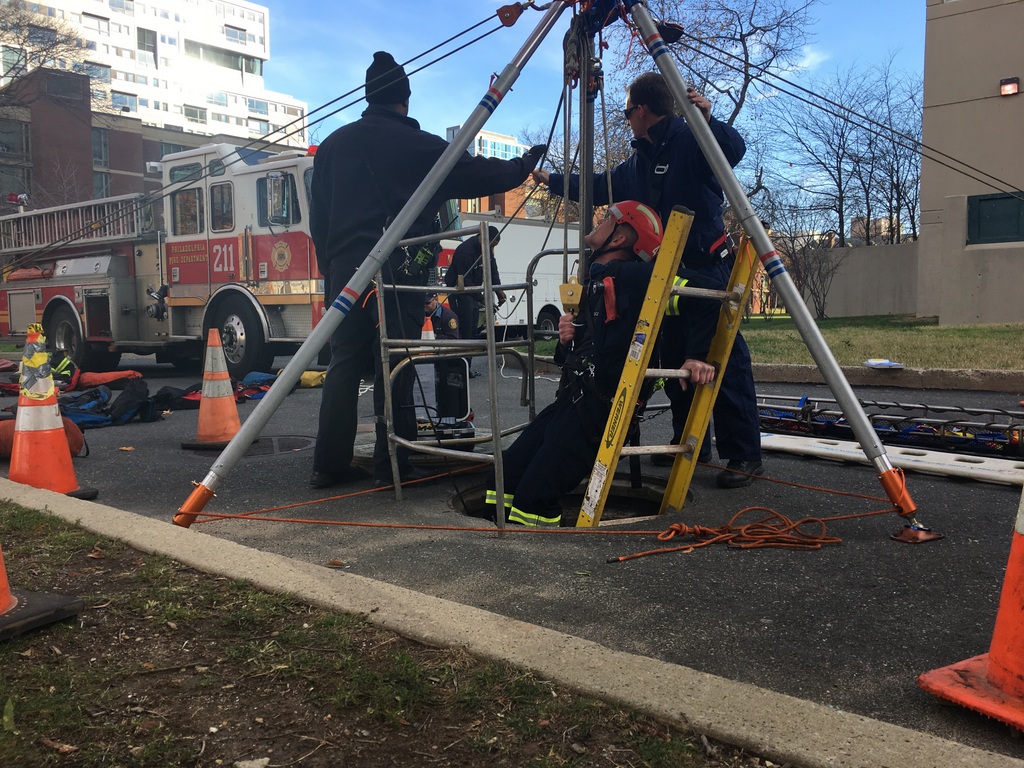 A confined space is a space that:
Is large enough and so configured that a person can bodily enter and perform assigned tasks;

Has limited or restricted means for entry or exit (some examples are tanks, vessels, silos, storage bins, vaults, pits, boilers, manholes);

Is not designed for continuous occupancy.
A permit-required confined space is a confined space that has a recognized hazard.
Entering confined spaces without recognizing and mitigating hazards can expose employees and potential rescuers to unacceptable risk. It is imperative that anyone who enters a confined space understands and mitigates the hazards and has the proper training and equipment to do so safety.
The University of Pennsylvania has separate policies that cover the following campuses:
1. Main Philadelphia Campus
2. Morris Arboretum & Gardens
3. New Bolton Center