IATA Regulations are published every year.  A list of significant changes to the IATA Regulations can be found at www.iata.org.  Below are highlight changes relevant to the Penn Shipping Community.
Expand All Items
2018 Changes to the IATA Regulations
No significant changes were made effecting the Penn community.
Click here for details: 2018 IATA changes
2017 Changes to the IATA Regulations
Marking & Labeling
Starting January 1, 2017, both international regulatory agencies and IATA in the United States are changing rules for hazard class labels. The new rule establishes a new minimum dimensional requirement for label borders, codifies the exception regarding reduction of label sizes to accommodate small packages to a standard conforming to the UN Model Regulations, and offers a color alternative (white) for the symbol on Class 5.1 Oxidizer labels.
click here for more information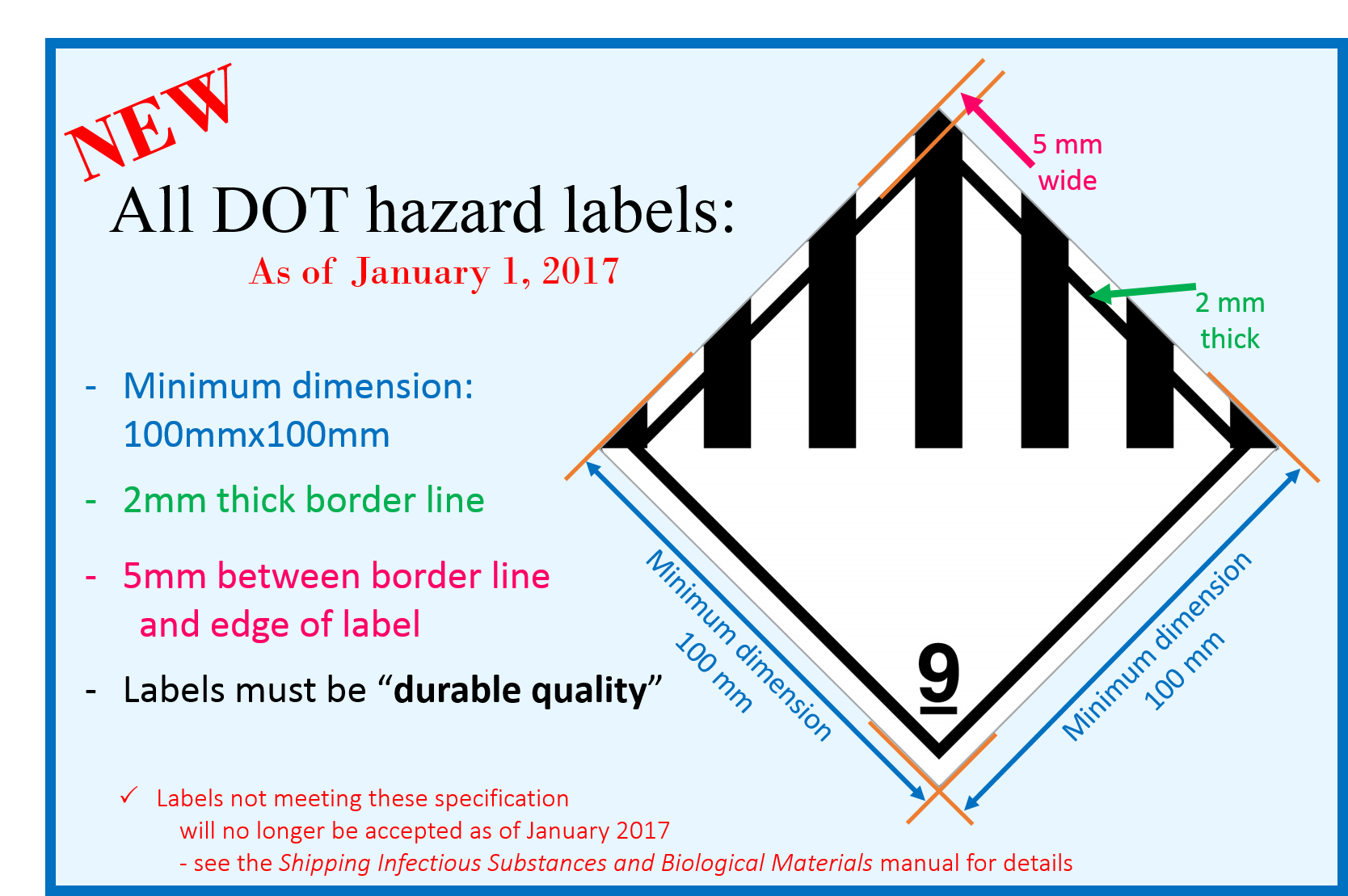 2015 Changes to the IATA Regulations
Marking & Labeling
The dimensions for labels and marks have been clearly specified; most of them must have a square shape, with a 100 mm side. For hazard labels, the line inside the edge forming the diamond must be at least 2 mm wide. However, keep in mind that labels conforming to the specifications of the 55th Edition of the DGR will still be acceptable until December 31st 2016.
As of January 1st 2016, a new requirement will be added to OVERPACK and SALVAGE markings, which will need to be 12 mm high.
                                           Important Change to DOT shipping regulations
                                           Per DOT regulations - Effective October 1, 2014
                                        Class 9 hazard labels with the horizontal line will no longer be accepted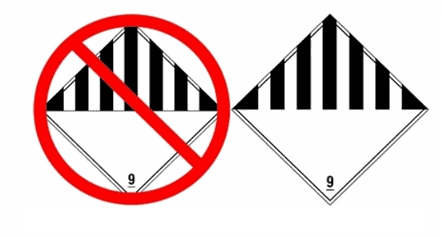 2011 Changes to the IATA Regulations
Very important: There are several major changes in the shipping regulations that will impact those shipping Category A Infectious Substances, Genetically Modified Micro-organisms, and Genetically Modified Organisms (example: vectors). 
These changes are effective immediately.
Click here for details: 2011 IATA changes