To request a chemical waste pickup or to request chemical waste containers and supplies, please complete our online chemical waste request form.  The form requires a valid PennKey and password.
Note, important changes are now in effect!  Our new chemical waste label and Satellite Accumulation Area (SAA) signs were rolled out during the fall of 2017.  
If your lab still has an inventory of the old green waste labels, they should be discarded and replaced right away.
The new SAA sign will replace all existing SAA posters in your lab and it should be posted wherever chemical waste is stored in your lab.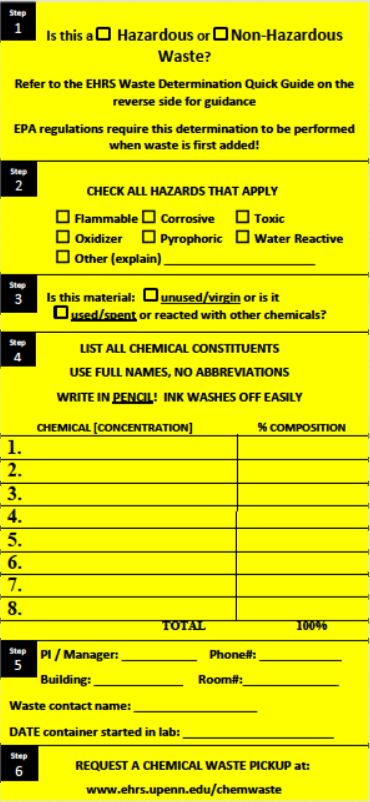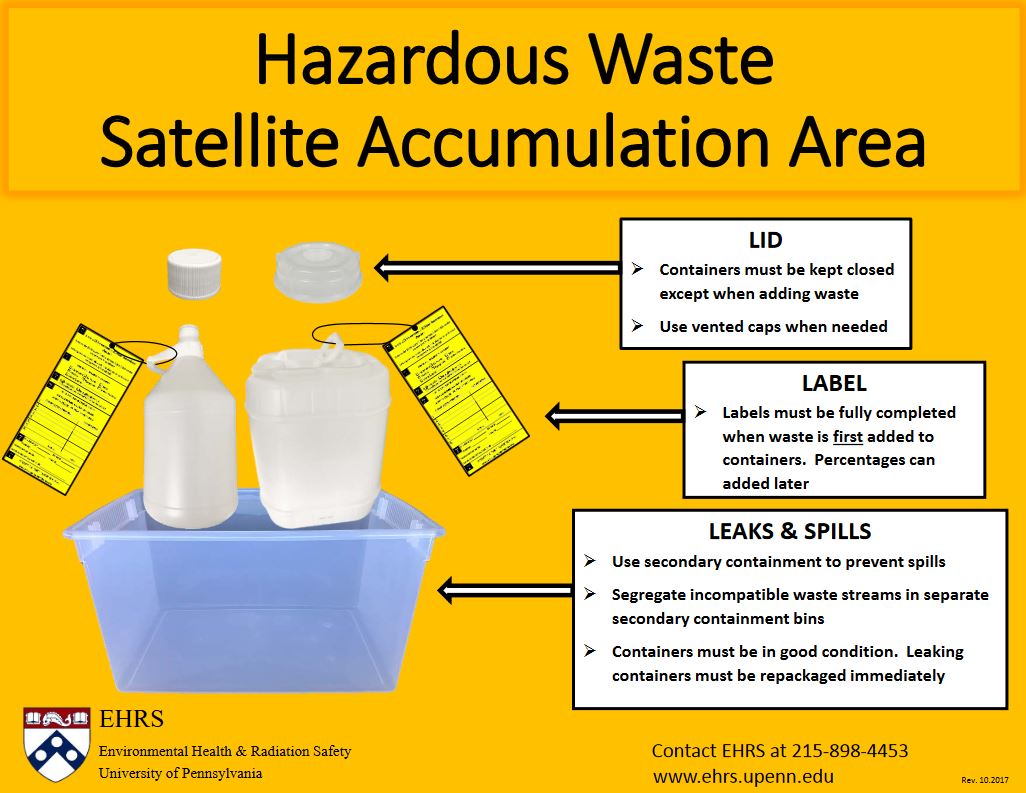 If you have additional questions, contact EHRS during office hours, Monday through Friday, 8 AM to 5 PM.  Call 215-898-4453 or send an email.