Last Revised: April 11, 2022
Expand All Items
I. Human Gene Transfer Protocols
Penn's Institutional Biosafety Committee (IBC) and the Institutional Review Board (IRB) must review and approve all human gene transfer protocols prior to initiation of enrollment.
Elimination of RAC review and other procedural revisions were proposed by the NIH Office of Science Policy (NIH OSP) and published in the Federal Register on August 17, 2018.
You are no longer required to submit to, or register your protocols with the NIH OSP.  Requirements for registration, review and approval by Penn's IBC remain unchanged.
New Penn-specific guidance will be provided when the NIH OSP publishes approved changes and revises the NIH Guidelines.
Please refer all questions to Dr. Andrew Maksymowych, Institutional Biosafety Officer.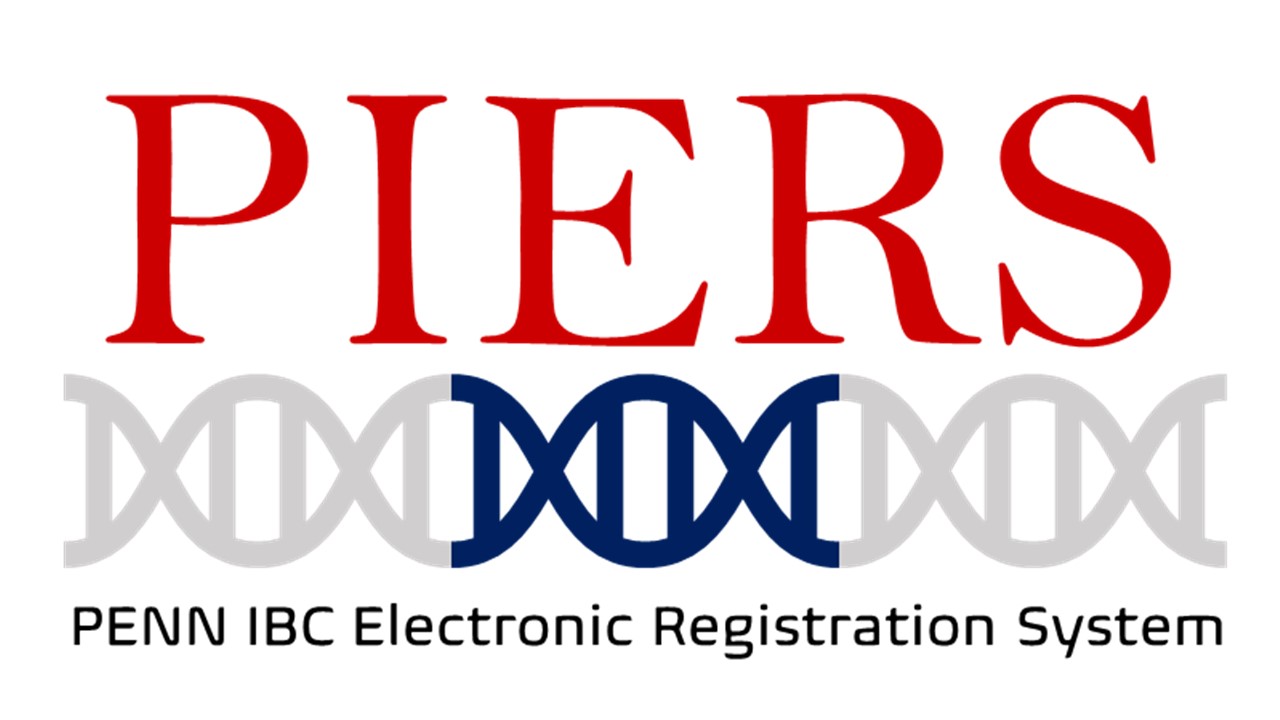 Registration is through Penn IBC Electronic Registration System (PIERS). Dr. Andrew Maksymowych must be listed as the IBC Biosafety Officer in the Project Information Section. PDFs of following documents must be submitted through PIERS:
IRB Protocol Face Sheet

Penn-specific Informed Consent Document(s)

Clinical Protocol

Investigator's Brochure (if available)
II. Human Vaccine Trials
When recombinant vaccine trials are conducted at or sponsored by Penn, they must be reviewed and approved by the IBC before research participants can be enrolled.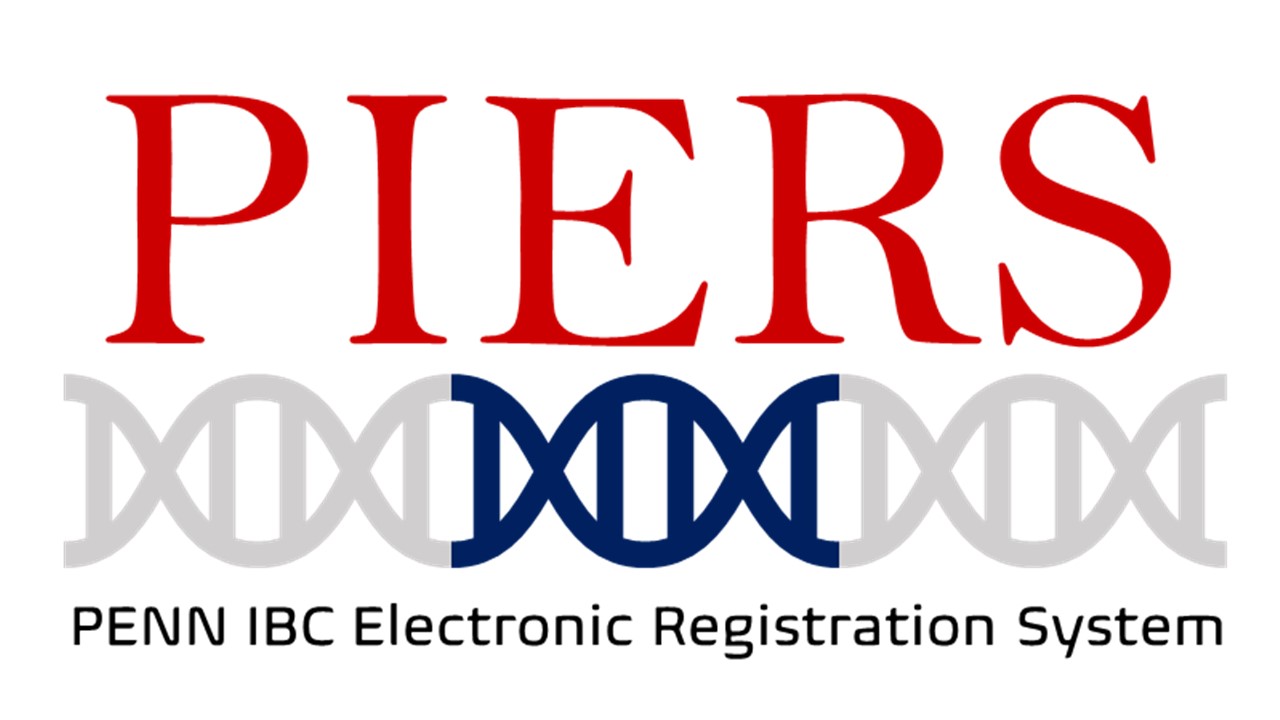 Registration is through Penn IBC Electronic Registration System (PIERS). Dr. Andrew Maksymowych must be listed as the IBC Biosafety Officer in the Project Information Section. PDFs of following documents must be submitted through PIERS:
IRB Protocol Face Sheet

Clinical Protocol

Investigator's Brochure (if available)

Penn-specific Informed Consent document(s)