Last Revised: April 12, 2022
Penn's Current Mask Guidance can be found at the COVID-19 Dashboard
Masks provide source control and are made to contain droplets and particles you breathe, cough, or sneeze out. Masks primarily protect others and if they fit closely to the face, they can also provide you some protection from particles spread by others, including the virus that causes COVID-19.
Respirators are made to protect you by filtering the air and fitting closely on the face to filter out particles, including the virus that causes COVID-19. Because respirators filter virus they must be handled and stored properly or you could contaminate your hands (see storage below).  Respirators also protect others by containing droplets and particles you breathe, cough, or sneeze out so you do not spread them to others.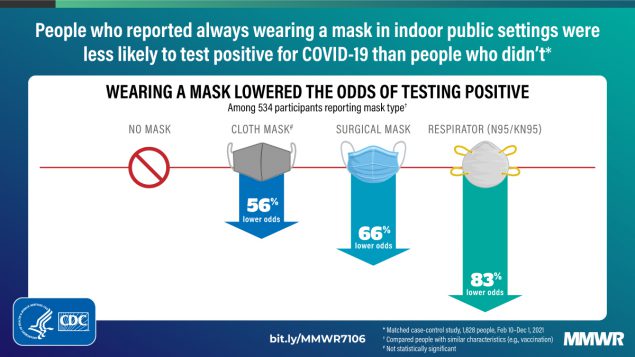 Recommended Masks & Respirators for University Buildings.  Please note that some Schools, Centers and Penn Healthcare Facilities may have different guidance.  Please follow local guidance at all times.
ASTM 3502 rated masks for source control
These masks are tested and rated barrier face coverings and should be worn alone (i.e. do not double mask).  ASTM masks are more expensive than non-medical grade and medical grade masks, however these masks tend to provide the best facial fit. Masks may be used for 40 hours per week.   Aries 40-hour face mask is currently approved for use at Penn. Penn purchases made with a PO (Ben Buys Number 644789) will receive a discount from the retail price.  The Penn Bookstore also stocks sells these masks.

Surgical Masks 
Surgical masks are readily available in the Penn Marketplace through EMSCO-Fisher (Supplier #610895).  When ordering, please be sure to specify "ASTM-1" within the product description.  Penn will also be maintaining a substantial central inventory of surgical masks as we have through the pandemic.  If you are in emergency need of masks and wish to access central inventory, please utilize an EHRS emergency mask request using a web form.  The Penn Bookstore has both surgical masks and Aries ASTM 3502 tested masks available for sale.
Masks and general PPE continue to have fluid market environments.  If your School/Center/Department is having any issues obtaining any PPE, please contact Mike Talley (mgtalley@upenn.edu) for assistance.  For general information on obtaining any Covid-related supplies, please refer to Penn's Covid-19 PPE sourcing guidance on the Procurement Services website.  
Revised 1/20/22 -added mandatory N95 voluntary use form Appendix D 
Issued 1/10/22
Revised 1/12/22 - added mini respirator standard requirements
Revised 1/13/22- Guidance on Mask Procurement
Revised 1/14/22 Added CDC science brief on mask effectiveness and emergency supply form
Revised 1/18/22 CDC revised guidance on N95 and clarity on Mask used for source control vs respirators used for personal protection.
Revised 2/8/22 ASTM mask added
Revised 2/24/22 - Relaxed masking guidance
Revised 3/15/22 - Revised masking guidance
Revised 5/12/22 - Link to Penn's COVID-19 Dashboard