Last Revised: January 18, 2018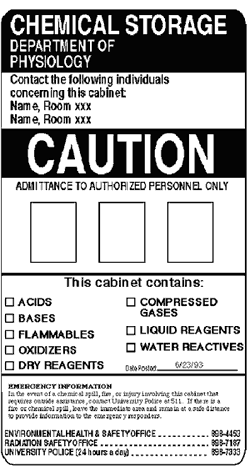 All chemical storage cabinets located in hallways must be adequately placarded to permit the identification of the cabinets contents and owner. The principal investigator is responsible for assuring that appropriate warning information is included on this sign. 
Signs will be returned in 3 to 4 weeks.