Last Revised: October 04, 2023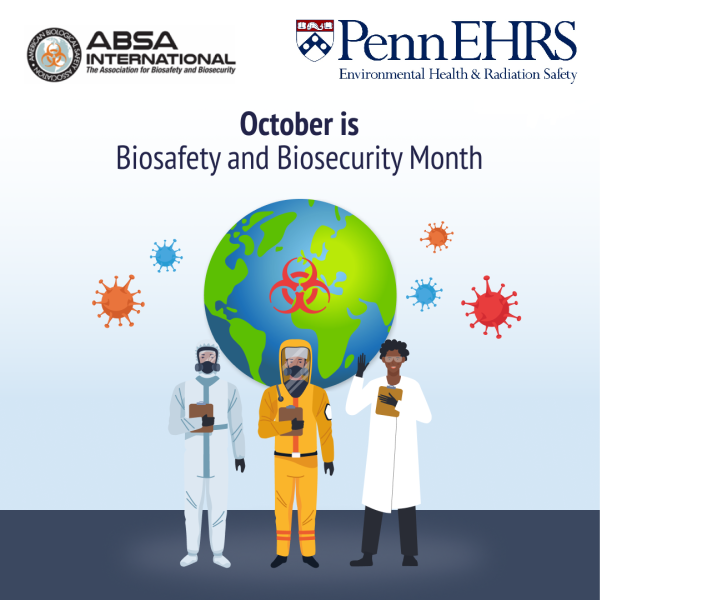 Join us throughout the month of October to celebrate Biosafety Awareness Month with handouts, treats, and raffle prizes!  Stop by our table to ask a biosafety related question about your lab, pick up some safety info, try our Glow-Germ game, or enter to win your very own LEGO Biosafety Cabinet! See the calendar for dates and locations.
Follow us @Penn_EHRS on X (Twitter) with the hashtag #biosafety_biosecuritymonth and tell us about how you celebrate Biosafety Awareness Month!