Last Revised: December 21, 2020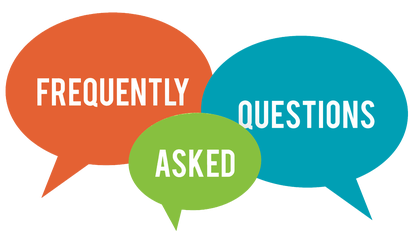 Revised 10/19/20 @ 2:07 P.M.
EHRS's quarterly email with quick answers to frequently asked questions.   
October, 2020
Laboratory Safety
Do I need to flush my emergency eyewash?
Yes!  Eyewashes need to be activated weekly to ensure proper function and clean water.  Test the eyewash in your laboratory if it drains into the sink or is plumbed to a drain.  Continue to test it on a weekly basis.  Contact your building administrator if your eyewash is not functioning properly or if it drains to the floor.  Click here for a video clip from a Penn lab that shows why flushing your eyewashes is so important. 
Laboratory Waste
How do I dispose of a glass-disposal box?
When glass-disposal boxes are 2/3 full, boxes must be closed, sealed, and placed next to the landfill waste for removal by the housekeeping staff.  Please ensure boxes are lined with a heavy plastic clear liner and the cardboard is not compromised.  Refer to the EHRS Laboratory Glassware/Plasticware Disposal Policy for more information.
What is a p-listed chemical?
Certain acutely hazardous chemicals, known as "p-listed" chemicals, have special disposal requirements with regards to unwanted reagents, empty containers, and broken bottles/spill cleanup.  Common p-listed chemicals that you may have in your lab include sodium azide, sodium cyanide, potassium cyanide, and copper cyanide.  Click here to access a complete list of p-listed chemicals.  
For guidance on the management of p-listed hazardous waste, see the P-Listed Hazardous Waste Fact Sheet on our website or contact ehrs@ehrs.upenn.edu for more information.
Biosafety
How do I properly dispose of a disposable sharps container?
The lid for disposable sharps waste container must be closed and lid securely fastened when the container is 2/3 full.  To properly dispose, first autoclave the closed container if is contains biological contaminants, then place it in the biohazardous collection bin (*do not autoclave chemically contaminated sharps).  If you do not have access to an autoclave, set up an account with Curtis Bay Energy to use their Reusable Sharps Containers.  For more information, refer to Proper Disposal of Sharp Objects and Laboratory Waste Disposal Guide.
My lab participates in the Reusable Sharps Container Program and one of our reusable sharps containers has not been emptied. What should I do?
Removal of reusable sharps containers for infectious waste is fulfilled by an external vendor, Curtis Bay Energy, who is also responsible in making sure that the containers are checked and replaced on a weekly basis.  If your reusable sharps waste container has not been checked or replaced routinely, notify the customer service representative for Curtis Bay Energy.  Information about the reusable sharps container program at Penn can be found here.
Click here for archive of Lab Safety Quick FAQs.